You can set up custom appointment types for your school on the Manage Appointment Types page. Users will be able to select these when setting up appointments, or when setting their default appointment type for their courses. In this article learn how to:
SECTION 1
Create a New Appointment Type
On the Manage Appointment Types page, select the Create Appointment Type button.

On the Create Appointment Type page, enter the name of your new appointment type in the Appointment Type Description field. If you want it to be visible, and have staff able to use it, make sure the Active box is checked. You can also set this as the Default Appointment Type. A default appointment type is the appointment type that will be automatically selected if a teacher hasn't set up their own default appointment type for their courses.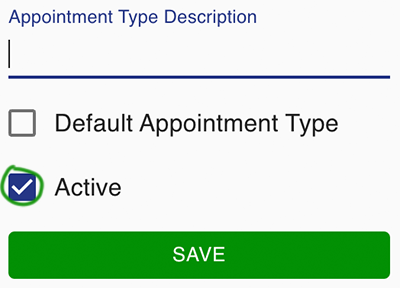 Select Save and your new appointment type will be added.
SECTION 2
View Appointment Types
The Manage Appointment Types page is separated into 2 tabs.
First you can view your school's Active Appointment Types with their Description (or name), whether or not they are the Default, and then for each you will see an Actions button.
Second is the Inactive Appointment Types tab. Here you will see the same fields listed, but for appointment types that have been marked inactive. This means they are not visible to other staff, and staff members cannot use them when creating appointments. Any time you de-activate an appointment type, it will display here.
SECTION 3
Edit and Delete Appointment Types
To edit an appointment type:
Select Actions, and then Edit. You can edit an active or inactive appointment type.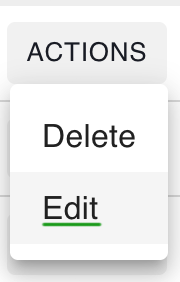 Change the type description, mark it as default, make it active or inactive.
Note that if you want to remove an appointment type from being the default, you will need to mark another appointment type as the default first. You can edit a default appointment type's description, but cannot mark it as inactive or 'uncheck' the Default Appointment Type box.
To delete an appointment type:
Select Actions, and then Delete
If this appointment type is being or has been used, you will not be able to delete it. See the image below for an example.
If you cannot delete an appointment type, but want to make it inactive, select Edit. Uncheck the Active box. Then you will need to provide a replacement appointment type. Appointments that have been scheduled with the previous appointment type will be updated to reflect the replacement appointment type. Select Save.

Note: You cannot delete the default appointment type (see an example in the image below). To delete it or mark it as inactive, first make another appointment type the default.
When you delete an appointment type, you will need to confirm that you want to delete it. After you select Actions, Delete, you will see a confirmation message. Select the Delete Appointment Type button to confirm, or click the 'X' at the top right corner of the screen if you do not want to delete.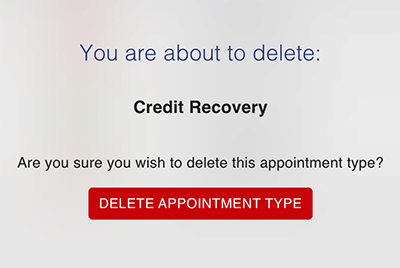 Keywords: default appointment types, change appointment type name