A substitute in Enriching Students can impersonate a specific staffer, and schedule and take attendance for that staffer's students. A substitute staffer does not count towards users in your license. They can't access all pages in Enriching Students, but will have access to the following pages:
In this article, learn how to:
SECTION 1
View Substitutes
To view substitutes currently set up in your school, go to Admin, Manage Substitutes. On this page, substitute staffers will be listed in the Substitutes box with their Name (last name, first name), Email address, who they are Substituting For, and if they are Active. Active substitutes will have a green check, inactive ones will have a gray X. An inactive substitute cannot log in to their account. There will also be an Actions button for each substitute that enables you to edit or delete them.
SECTION 2
Add a Substitute
To add a new substitute, select the Add Substitute button at the top right of the Manage Substitutes page.

On the Add Substitute page, enter the substitute's General Info including First Name, Last Name, Email Address, and the staffer they will be substituting for. These fields are required in order to save the substitute.
Check the Active box if you want the substitute to be able to log in. If you want them to have permission to view their assigned staffer's student grades, check the Can View Grades box. Select Save.
Next, you can move on the the Security Credentials tab. Here, give them a password. You can view the password as you type by selecting the eye icon (see circled in the image below). If you want to send them a welcome email with their login information, check the Send Welcome Email box. Then, select Save.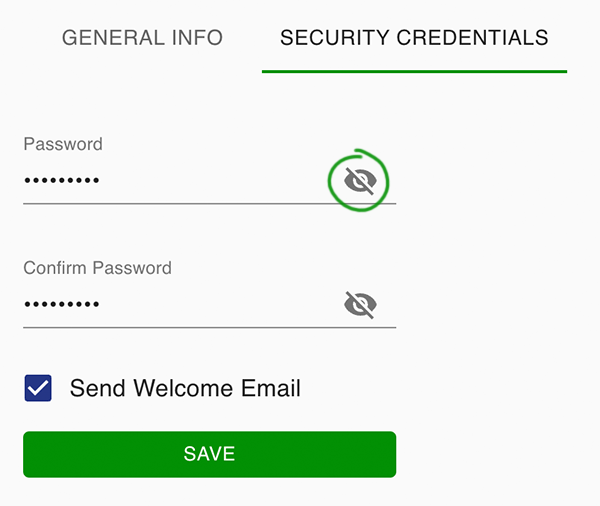 SECTION 3
Edit and Delete Substitutes
Edit Substitutes
To edit a substitute, select Actions next their listing in the Substitutes box. Then choose Edit Substitute.
The Edit Substitute page contains all of the same fields as the Add Substitute page you would use to create a new substitute. Edit any of the fields, and be sure to click Save. Please note that unchecking the Active checkbox will prevent this user from logging in. If you make edits to the password, be sure to send the substitute another welcome email so that they can log in with the new password.
Delete Substitutes
To delete a substitute, select Actions, then Delete Substitute.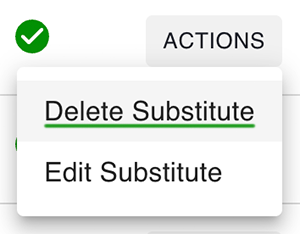 This will prompt a message that asks you to confirm you want to delete them. Deleting a substitute will permanently remove them from Enriching Students. To delete them, select the Delete Substitute button. If you don't want to delete them, select the 'X' in the top right corner of the screen.
Keywords: substitute teachers, add a sub, remove a substitute, assign a substitute to a different teacher